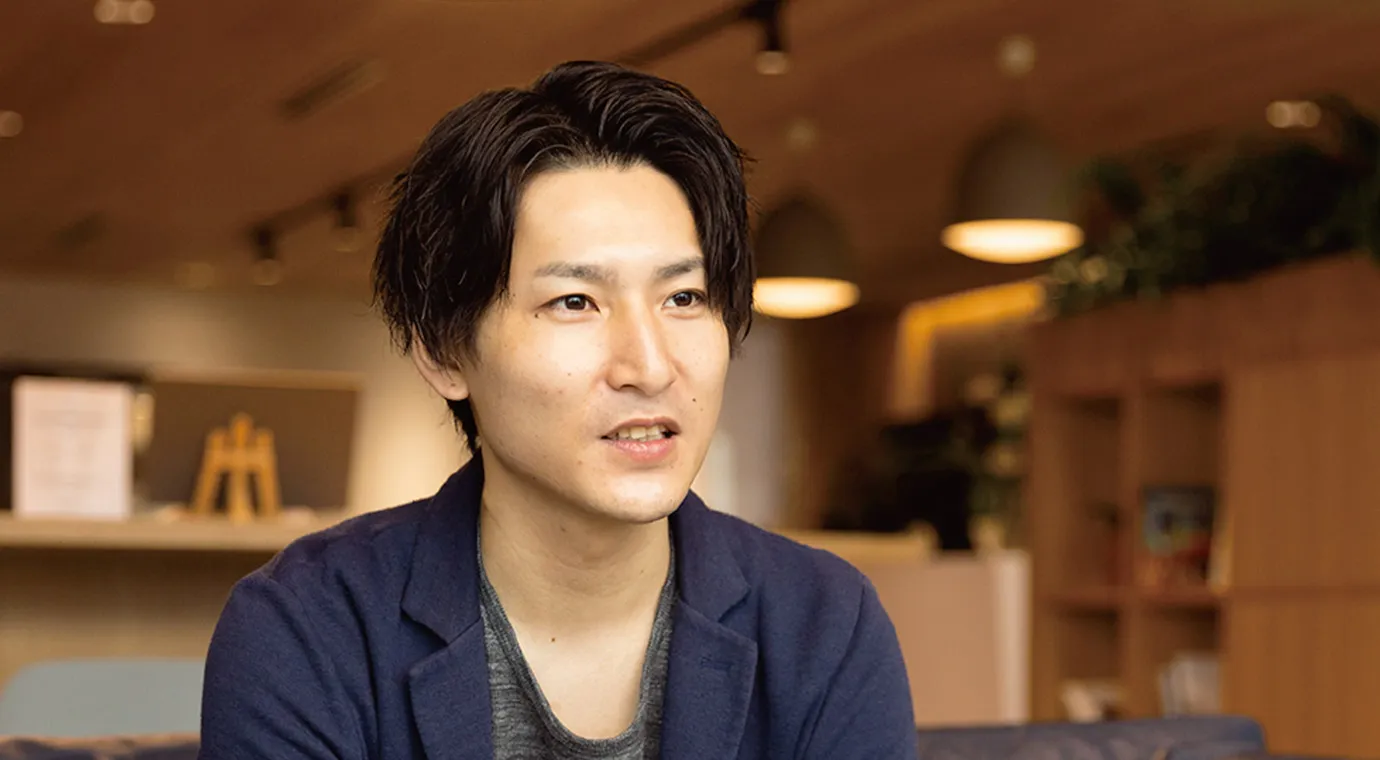 Traditional mold maker in Gifu Prefecture creates Japan's first IoT outdoor products.
PUZZLCE Inc. 2022.05.26
PUZZLCE Inc.
PUZZLCE is a manufacturing company in Gifu Prefecture that operates the outdoor brand "giant-salamander". PUZZLCE takes benefit of its connections with small factories and traditional techniques to develop various kind of products. Unbound by specific technologies and materials, the company is working on both an OEM business and a comprehensive D2C business handling the entire process from planning to design and mass production development.
Introducing key points for idea generation and how to move forward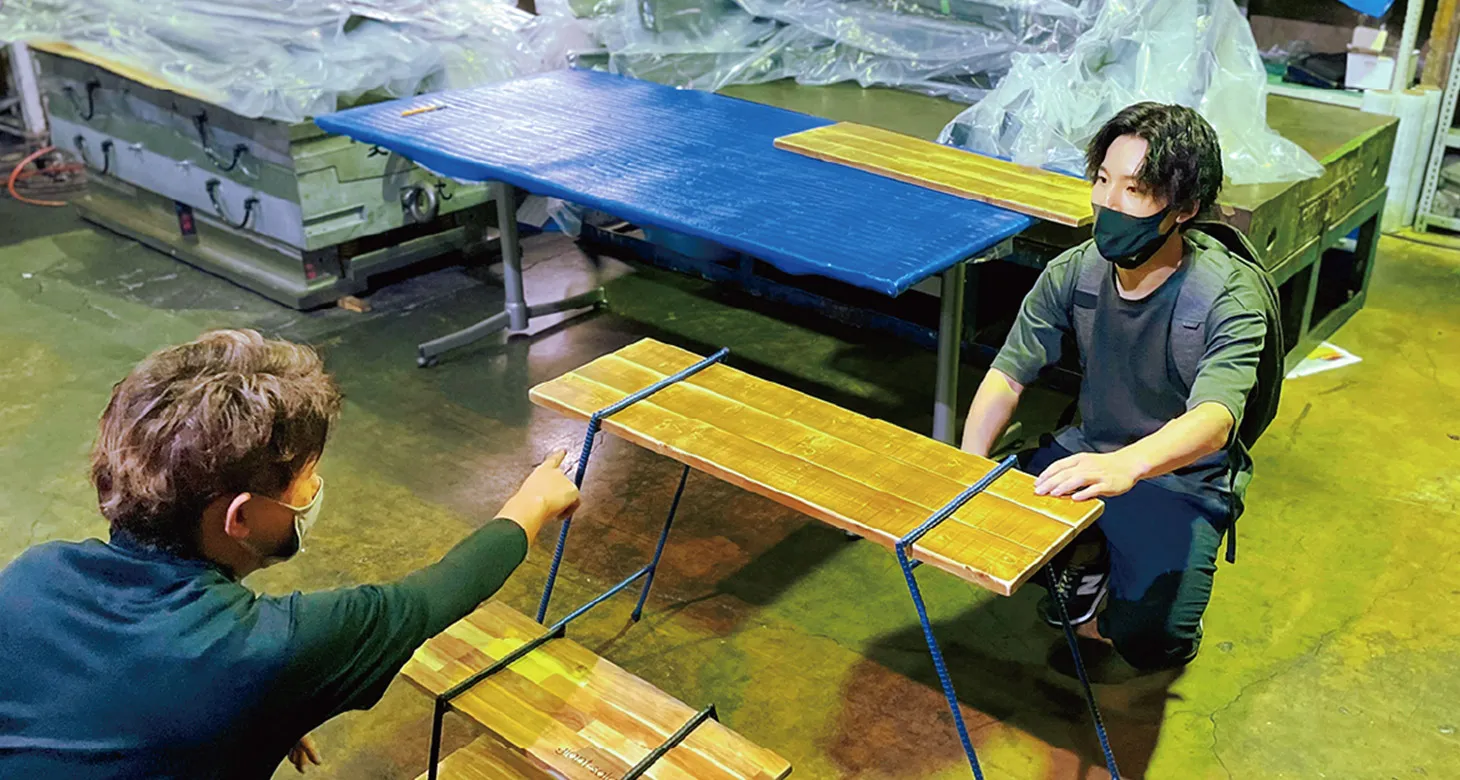 We had zero knowledge of IoT, and zero experience with developing IoT products. All we had was the idea to create theft-proof camping pegs using the power of IoT. That marked the start of the challenges PUZZLECE has taken up. Theft of camping pegs are becoming more and more common, so our project began in response to campers concerns. Experts from the Community helped to make the ideas and thoughts in our written plan a reality. We developed a module that took the qualities of being waterproof and shock resistant into account so that the pegs can withstand the camping environment.
Though the overall schedule is being adjusted due to the global semiconductor shortage, we're currently moving ahead with preparations for test marketing and a plan for product release at the end of 2022. Once on the market, it will become the first example in Japan of an IoT product development related to an outdoor item. In the future, we intend to go further than theft-proof pegs by developing more outdoor products utilizing IoT. In a world where people purposely choose the analog experience of camping, we intend to use digital power while maintaining its atmosphere. We aim to create safer and even more enjoyable products.
Traditional techniques plus IoT is a business strategy for long-term survival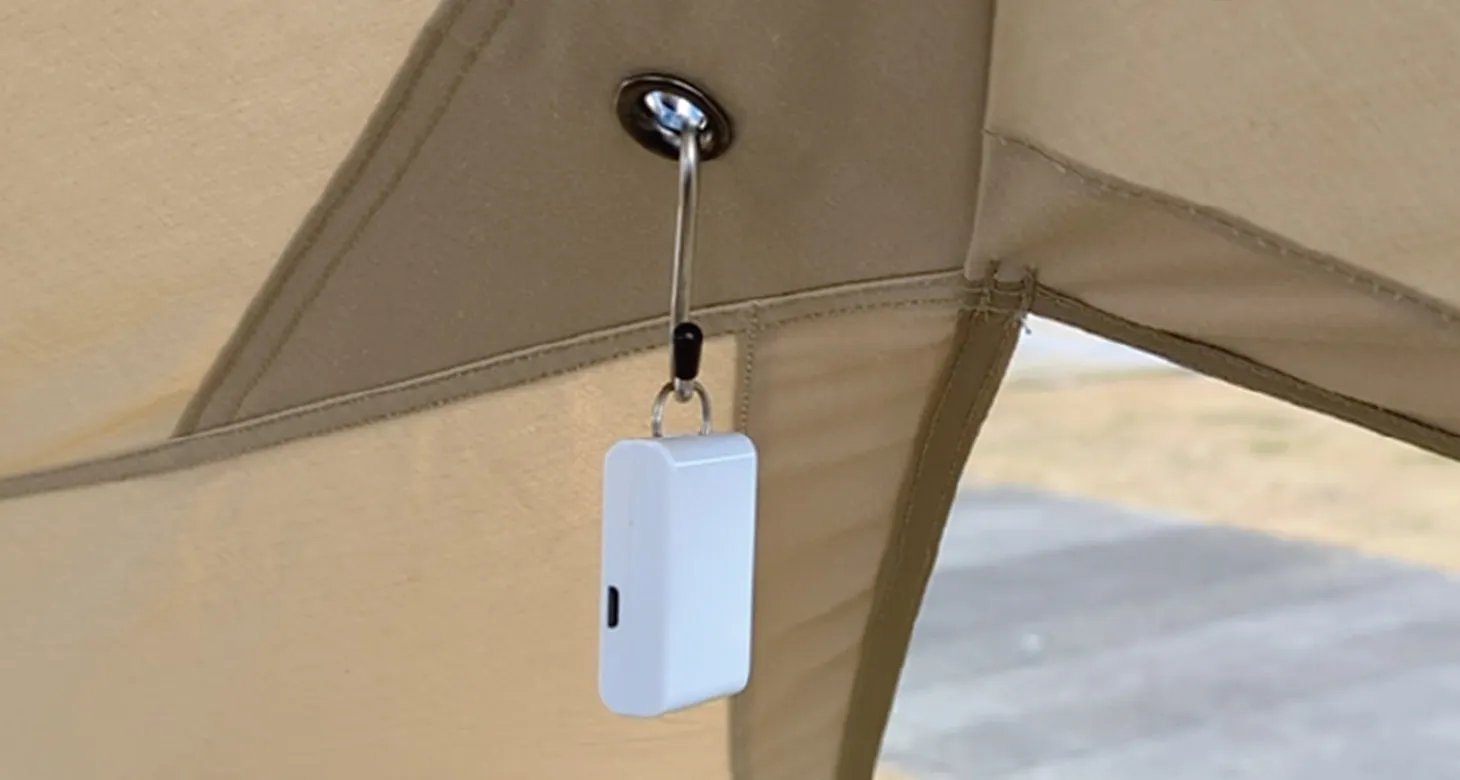 Our family business is a die factory and my siblings are engineers. We established PUZZLCE to make the most of this environment. We're carrying out D2C business such as the outdoor brand "giant-salamander", and an OEM business. Our strength is products manufactured utilizing our connections with local technical experts, but in order to continue business over the medium to long term, we felt that if we simply continue manufacturing the same product we would hit a wall someday. What we need to do is meet modern needs with traditional techniques. That's why we took up the challenge of developing IoT camping products.
Lately, the theft of pegs has become a problem as camping has gained in popularity. We often heard concerns voiced by users. That led to the idea of manufacturing theft-proof pegs using the abilities of IoT. Even if campers are away from their tents, IoT makes it possible for an alarm to sound when a shock is sensed or for a notification to be sent when a peg is moved from its location. We started searching for the optimum approach through trial and error. Actually, there are almost no camping products that use IoT in Japan. If we could succeed in developing one, it would become a product without rivals. That hope also likely became a factor that spurred me on.
Utilizing IoT so people can enjoy convenient and safe outdoor activities
We started by drawing up a written plan for the project and telling the Community about what we wanted to create. In particular, we set up regular meetings with members called "supporters Ewho eagerly offer their knowledge. Beginning with a use case, we gradually worked on clarifying the product vision by refining its specifications and functions. We also took creative action such as providing a camping experience since many of our supporters had never been camping. Having the supporters actually use pegs turned the experience into an opportunity for very thorough discussions. They realized a module with a certain degree of waterproofness was needed based on their own experience, and that the pegs should be even more shock resistant.
We enthusiastically communicated what we wanted to make and do, as well as heavily relied on everyone in the Community for specific measures concerning production. Honestly, I had zero knowledge of IoT, so I knew nothing about modules and systems. We shared our end vision with everyone and received valuable advice about what to do so that we could make it a reality. For this project, we created a dedicated module from scratch and received help from Toyo Electronics Corporation and others.
Now, we've achieved PoC and are getting ready for test marketing. We're working toward releasing the product in 2022. However, selling the pegs is not the goal. In the future, we hope to apply the knowledge from this project and utilize the Community to develop outdoor IoT products that can be simultaneously used with the pegs. We would like to develop convenient and safe spaces similar to smart homes even in outdoor locations without destroying the environment. We are excited to enjoy a new kind of manufacturing based on new ideas combined with the expertise of many others.