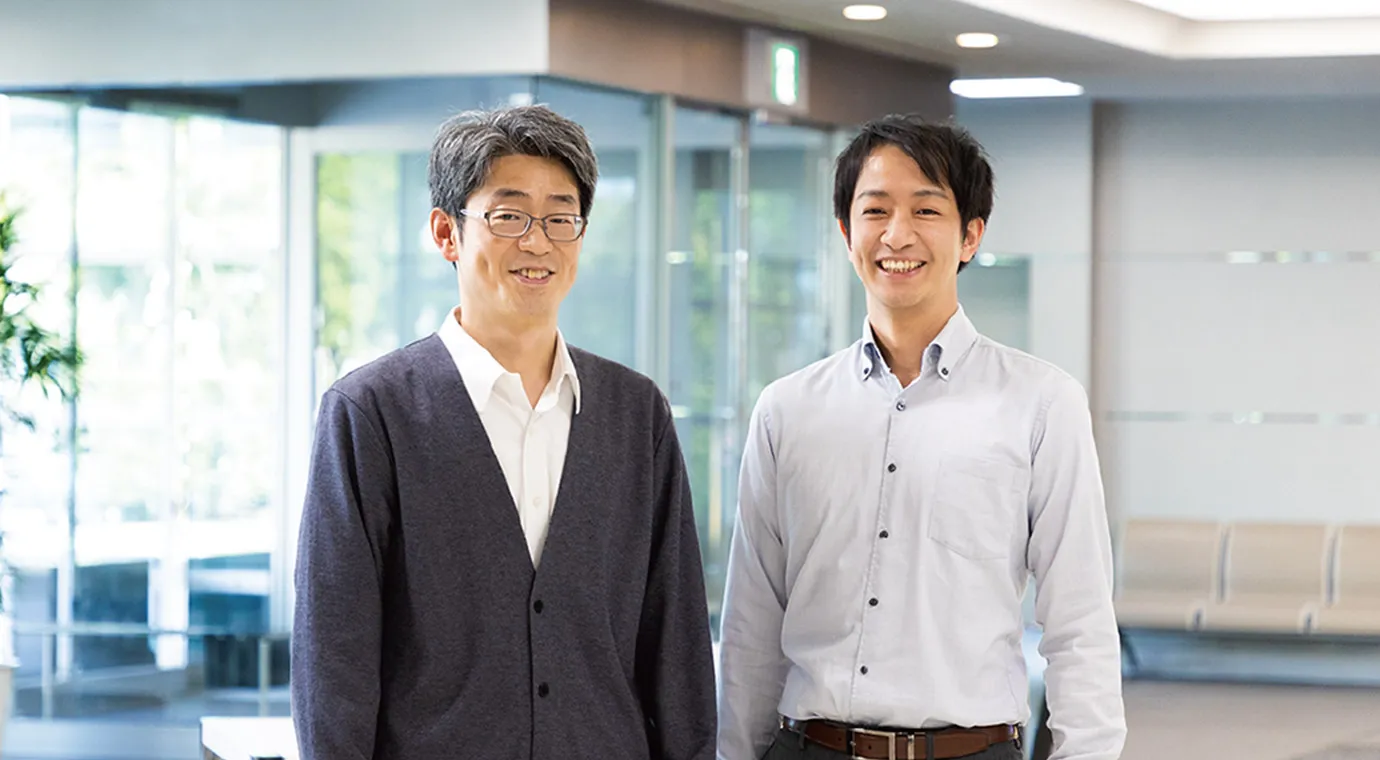 Excited for a place where we can grow beyond corporate limits
KYOCERA Corporation 2022.05.26
KYOCERA Corporation
Kyocera Corporation is a manufacturer of telecommunications equipment, electronic components, and fine ceramic products. It is participating in the Community as it also looks to focus on developing IoT products.
Learning perspectives unlimited by job types and companies. Cross-disciplinary HR development fostered by the Community outside of work.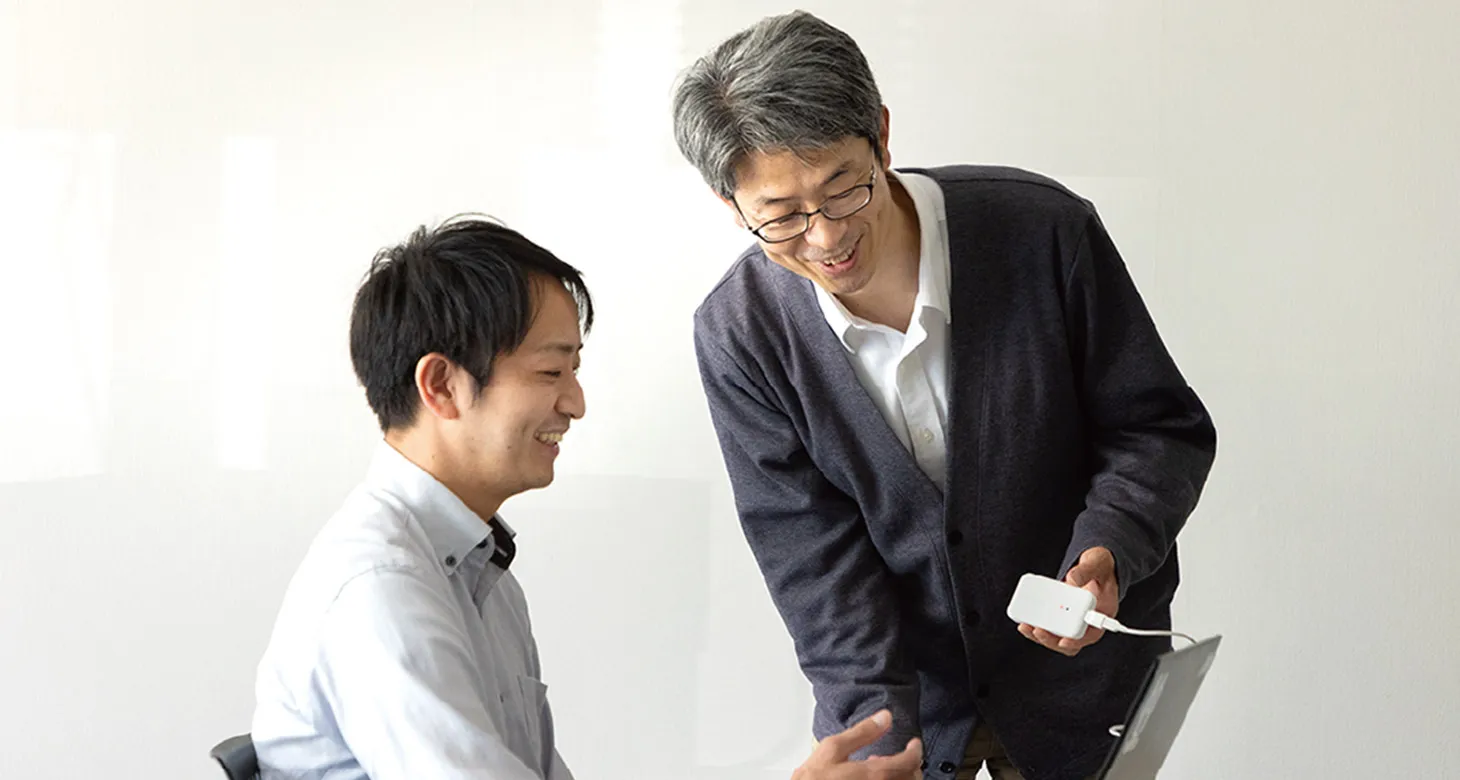 OUTLINE
A board perspective gained from diverse interactions.
Masanori Umehara normally works in product management for telecommunications equipment. He notes that he's gained a broad perspective from encounters with various companies and products. In the Community, he is now engaged in diverse activities, including product development and workshop management.
RESULT
Find an enjoyment work style and return this mindset to my company's organization.
Mr. Umehara's superior, Shunichi Kishimoto describes his growth as "bringing back curiosity from the Community". Even in his ordinary work, he takes more initiative and has a more positive approach. This has resulted in coming up with new ideas for product application, and Mr. Umehara's attitude is having a good impact on the organization as a whole.
POINT!
First of all, boss should have empowerment and inspiration.
Mr. Kishimoto emphasizes the importance of watching over the growth of subordinates from a long-term perspective. He believes the growth of employees gained from various experiences leads to their company's success in the long run, and acts to support them without being too conscious of short-term sales.
Go everywhere and experience all kinds of use cases.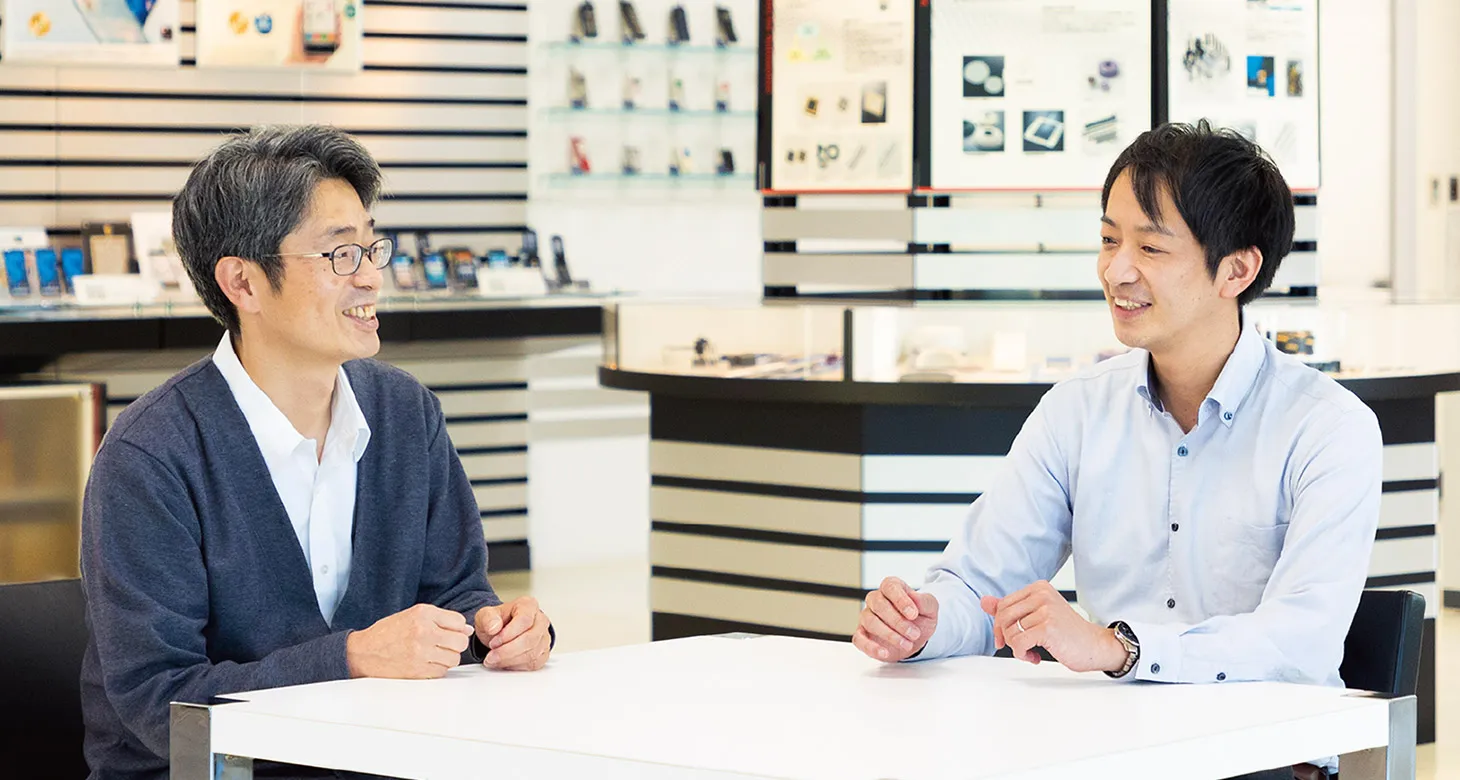 KYOCERA Corporation: Masanori Umehara, Product Manager; Shunichi Kishimoto, Head of Technology Division 1
Kishimoto: KYOCERA originally participated in the Community anticipating development of new uses for products. However, just like Mr. Umehara, there have been people who, in the end. have learned and grown through their involvement with various companies and their encounters during projects. I think participation has been very beneficial from the viewpoint of fostering human resources.
Umehara: I've talked to and had discussions with many active people in the Community, and felt a change of perspective through my involvement with manufacturing. Discussions with people that have different ideas and viewpoints from outside the company are extremely stimulating. It's also been good to be able to hear what users think. In my daily work, I almost never speak directly to people using our products. In events such as Community workshops, there are people who interact with our products and share their ideas and thoughts, and that motivates me and leads to the next idea.
Kishimoto: The occupation of engineer tends to be closed off. Getting to know a wide range of viewpoints also sparks valuable growth.
Umehara: Through activities in the Community, I managed to tackle matters based on issues and solutions first. Instead of taking the approach of "how our company's devices are to be used", I thought first about "how problems can be eliminated" from a wider perspective. I'm realized the importance of thinking of the overall optimization, rather than just our company's profit.
Kishimoto: Mr. Umehara is having fun with that, right? It's important to be able to enjoy yourself. As a superior, I'm happy to see him giving work reports with a smile. I think the increase of Mr. Umehara's positive actions at work has impacted the company's mood so that there's a more upbeat atmosphere.
Umehara: The Community is a place to learn about many IoT programs use cases and commercialization. Basically, it's important to be nosy (laughs). Experience is gained by actually doing things. Because I'm experiencing things myself, I grasp the essence of issues and can also apply that to my regular work. I feel that the more I have in my arsenal, the more I'm able to try new approaches to our company's business and products.